Musicians generally fall in love with music at an early age. While still children they realize, or sense, that music is their companion and best friend and the medium through which they communicate most effectively.
In many households "musician" is considered an undesirable occupation, one which parents hope their children will avoid. In Phelbert "Phil" Lasley III's home everyone created music. His sister Nettie played piano and sang, and both of his brothers Larry and Ben played piano; Larry also played alto sax. Ben played professionally, was a sharp dresser, and carried himself with dignity and confidence, traits which made a strong impression on young Phil. Phil's parents encouraged their children's interest in music.
"I wanted to be a musician from the time I was four or five years old," Phil recalls. "At first, I wanted to be a piano player because my mother played. She could really play the blues. She worked at after-hour joints around Detroit."
Phil's dad owned an alto sax, and on Saturdays he and his cousin Robert would sit around the kitchen and play their horns. Phil was seduced by the sound of the saxophone and decided it was the instrument he most wanted to play. Phil 'borrowed' his dad's horn after school and practiced on the sly for several months before being caught. His dad was impressed by Phil's obvious talent, and arranged for lessons.
Lasley started selling "Jet" magazine door-to-door and delivering newspapers in his 'hood and earned enough money to buy his first alto.
Lasley, born March 27, 1940, caught the end of Detroit's golden era of jazz, and he heard many great musicians like Barry Harris and Yusef Lateef before they left town. His near East side neighborhood was adjacent to Paradise Valley, Detroit's black business/entertainment area, which was steeped in music.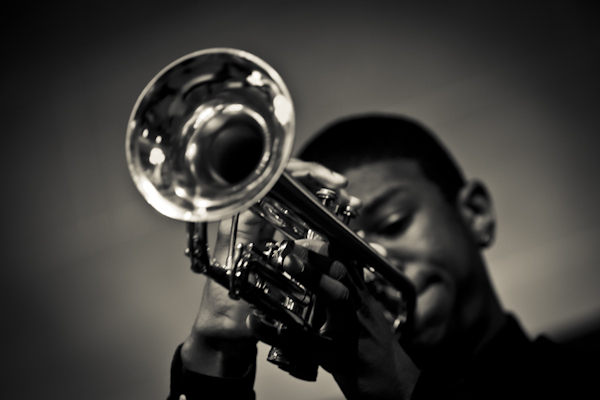 Lasley ushers a visitor into his small, comfortable apartment located near the Wayne State University campus in midtown Detroit. He gestures around the living room. "Reminds you of New York, don't it?" There are pictures and paintings on the walls. Some of the paintings are Lasley originals – soft-toned water colors with lines of black ink that twist and turn over the paper. Phil's Selmer saxophone lies atop a pile of manuscript paper on a nearby table, assembled and ready to play. He spends most of his day practicing and, sometimes, recycling notes and ideas into fresh melodies (which defines jazz, almost).
Phil began composing music about thirty years ago during his first stay in Manhattan. "I wrote a song for Hank Mobley. Hank and I hung out, and he gave me the music to a number he had recorded with Charles Davis and Cedar Walton, "Early Morning Stroll." So I wrote "Henry Earl Spirit" for him."
Two of Phil's compositions, "Nkenge's Blues", dedicated to community activist Nkenge Zola, and "Lady T Diana", written for his then-partner, Trudy, were in the Teddy Harris Quartet band book. Another number, "Maman Pov're", reflects his disgust with Michigan's then-current (1992) political leaders. "This piece is about suffering," he says. "This woman is twenty-seven, homeless, with two kids. She and one of the kids have muscular dystrophy. I really feel her pain. If (then-Governor John) Engler had any decency at all, he would've waited until warmer weather to cut off her payments." Lasley slowly shakes his head. "During Engler's next life, he'll probably come back as a poor Black guy living in the Brewster Projects." Phil throws his head back and laughs, relishing the thought.
A compact man of average height and build, Lasley always looks sharp on the bandstand. He has a lot of presence and projects a royal aura, as though he had been a knight or Lord in a previous life. His face is animated and he smiles easily. Lasley is part American Indian and he's an Aries. Phil has the maniacal Aries personality, and is subject to sudden bursts of energy. This is most noticeable when he plays, but he's always overflowing with stories, gossip and warmth – he's a regular guy with extraordinary talent.
Phil's solos are energetic, intense and full of feeling. His tone is round and full, sometimes slightly sharp (like Jackie McLean's, another influence), other times tender and yearning. During his most animated flights, the tone is coarser and thick, reminiscent of the great "Jump" alto players of the forties who were Phil's early heroes: Tab Smith, Earl Bostic, and Louis Jordan. "Those guys had a lot of 'balls' to their sound. And, each guy had his individual sound and style."
Once Phil heard Charlie Parker, he forsook all others and followed Bird: "Bird had it all."